The Wall-Mounted Baker Menu Lets You Get Creative with Words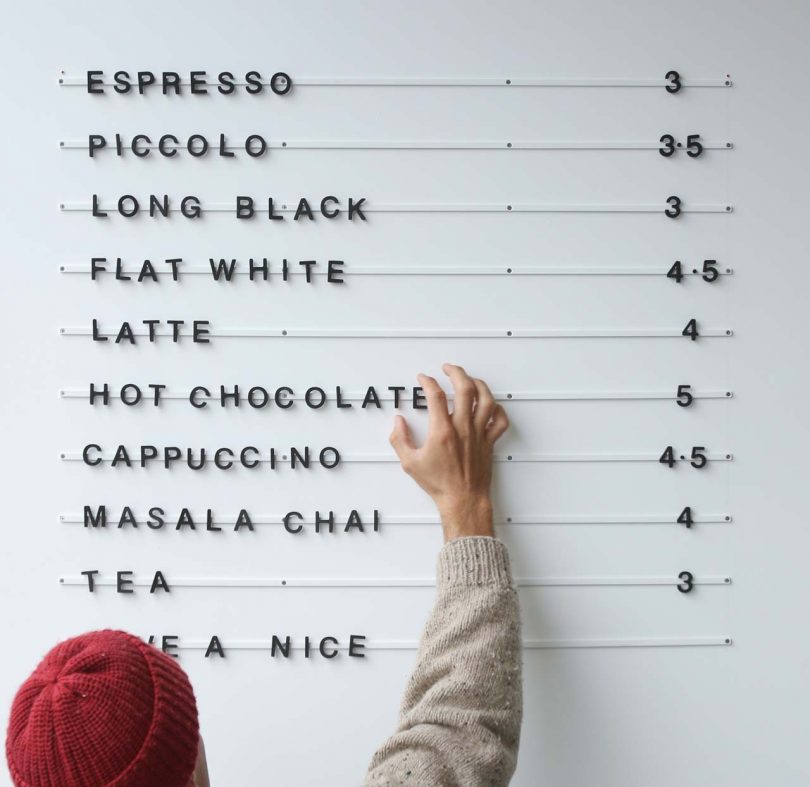 Minimalist sets of wall-mounted, magnetic rails and letters you can use to spell out any message, list, or menu.

You don't have to own a restaurant or cafe to enjoy the Baker Menu. Designed by George & Willy, the minimalist black and white sets can be hung in a playroom, office, or eating establishment for play or to share ideas. The wall-mounted display lets you easily spell out words, messages, lists, sayings, or a menu with its magnetic letters and rails for ever-evolving fun.
You can choose from either white rails with black letters or black rails with white letters so your messages show up. And you can seriously get creative as there are 398 letters and 108 symbols in a set along with powder-coated steel rails (10 total) you can affix to the wall however you'd like.

...
URL:
http://design-milk.com/
--------------------------------