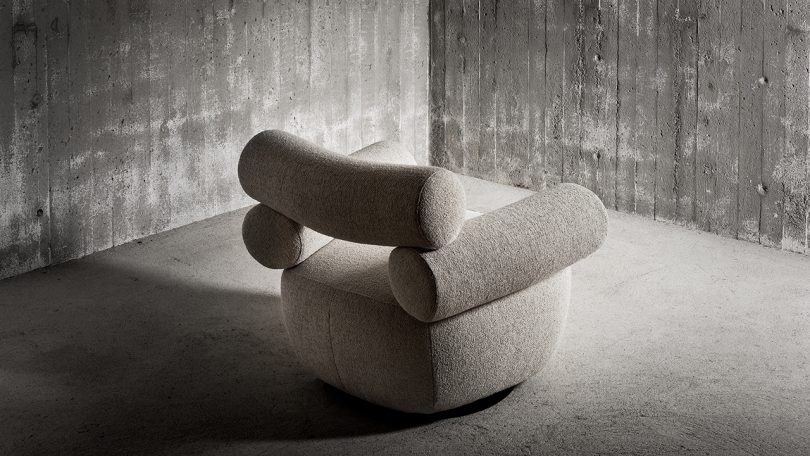 Note Design Studio Launches Note Editions with the Mallow Lounge Chair
Stockholm-based Note Design Studio has built an online direct sales platform ? Note Editions ? for the world we find ourselves living in.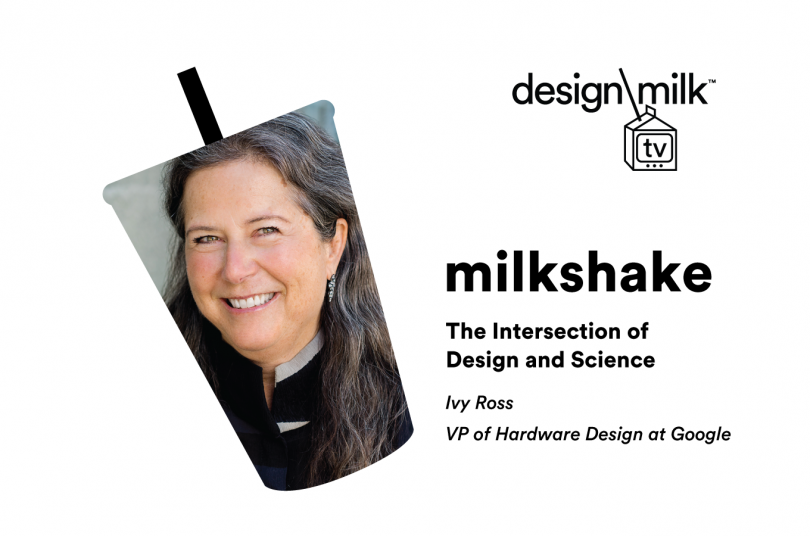 DMTV Milkshake: Ivy Ross Discusses the Intersection of Design and Science
Ivy Ross, VP of Hardware Design at Google, delves into the relationships between design, art, and science.
LittleSolves Designs the Quiet Glass to Avoid Noise When Setting Down
The durable Quiet Glass is outfitted with a soft silicone base that makes it quiet to set down, better to hold, and harder to knock over.
Amsterdam?s Historic Felix Meritis Building Is Renovated by i29
Designed by i29, Felix Meritis is a historic building in Amsterdam that was renovated into a colorful, minimalist cultural center.
5 Eco-Friendly Sunglasses You Can Feel Good About Wearing
Eco-friendly sunglasses made out of materials like recycled plastic bottles, old skateboards, and discarded marine plastic.
Pantheone Audio Aspires to Make Audio a Statement of Art
Australian design firm Pantheone Audio launches a sculptural state-of-the-art sound system intended to sit front and center.
Grab Hold of Foscarini?s Tobia Lamp
Foscarini\'s Tobia is a minimal, geometric light source with a standout statement "handlebar" that invites you to grab hold.
Towers Road House: A Sculpture You Can Live Inside
Australian architecture studio Wood Marsh designed a sculptural exterior and gallery-like interior ideal for showcasing art.
Haworth + Gensler Collaborate on Resonate Modular Lounge Seating
A modular lounge furniture collection from Haworth Design Studio and Gensler New York, who came together to create the casual design.
Make Your Summer Bolder with Fatboy?s Toní Outdoor Collection
We\'re a bit googly eyed over Fatboy\'s Toní collection that\'s ripe and ready for summer enjoyment!
Bernhardt Design Introduces Two Collections That Invite You to Get Creative
Bernhardt Design is welcoming two fresh collections this summer ? Océane Delain?s Gallery + Terry Crews\' Becca Modular Lounge collections.
7 Ways to Level up Your Summer at Home
Just because we?re all still stuck at home this summer, doesn?t mean we can?t enjoy the fresh air and warm weather.
Circular by Design: Wendy Andreu Turns Selvedges Into Innovative New Material
A collaboration that creates an innovative material from waste selvedges ? the edges of textile rolls that are usually discarded.
A House in Ecuador Inspired by the Exposed Concrete It?s Made From
A House in Gray is a modern home in Puembo, Quito, Ecuador inspired by the simplicity of the materials.
LARQ Terra Collection Taps Into Earthly Inspired Colors
LARQ releases four additional colorways, each inspired by earthly hues drawn from landscapes and nature.
It?s Our 14th Birthday!
It\'s Design Milk\'s 14th birthday!
Shape Takes on New Meaning with Building Blocks
Designer Jialun Xiong created Building Blocks, a set of black + white seating designed around honesty of materials + purity of form.
New Elegant Lighting From MUT Design and LZF
In collaboration with Mut Design, LZF brings about the feeling of wood touched by light with Lens wall lights and the Tomo collection.
Extra&ordinary Design Transforms the Ordinary into Extraordinary Objects
Extra&ordinary Design focuses on design-led objects that come to life with playful colors, sculptural shapes, and the use of jesmonite.
8 Black-Owned Beauty + Wellness Brands to Help You Look + Feel Better
We\'re sharing 8 Black-owned businesses that we think are making some interesting beauty and wellness products worth checking out.
A Contemporary Home in Toronto Fit for Music Enthusiasts
Cecconi Simone Inc. incorporated musical details to this Toronto home\'s interior, including a grand piano and an enviable music library.
Friday Five with Dr. Harriet Harriss of Pratt School of Architecture
Dean of the Pratt School of Architecture, Dr Harriet Harriss joins us for Friday Five with a few things that are inspiring in her own life.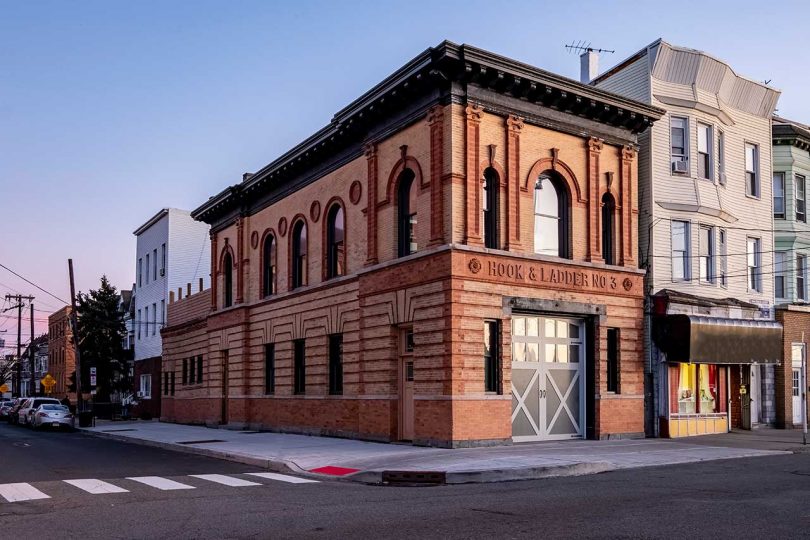 TheBuild.tv Firehouse Project Episode 12: Project Recap [VIDEO]
That\'s a wrap! Take a final spin through the Firehouse and get a sneak peek of Season 2!
Makepeace Mansions Apartment by Surman Weston
A minimal apartment in London, by Surman Weston, that references the original building and others typical of the era.
FrattiniFilli Adds Two Bold Pieces to Their Furniture Lineup
FrattiniFilli adds two new pieces to their furniture lineup with the DOMM chair and multifunctional TRIDO table/stool.