Sip, Shop and Stay in Shibuya at a Modern Teahouse-Themed Hotel
hotel koé in Tokyo isn?t your traditional Japanese hotel.
10 Modern Home Offices That Will Make You Want to Get Sh#t Done
We looked around at modern home offices for some inspiration that will help get our workspaces in order so we can work at optimum capacity.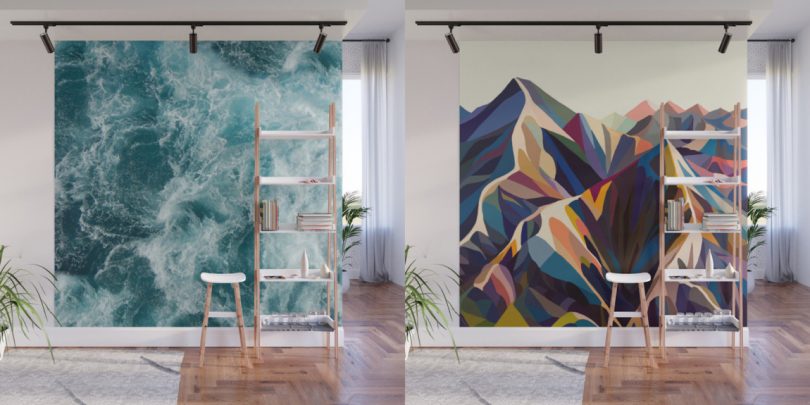 Give Your Home a Bold Accent Wall with Society6?s New Peel + Stick Wall Murals
These new wall murals are perfect for those who love the idea of a graphic accent wall but would prefer a print versus a pattern.
New Works by Copenhagen-Based Furniture Brand COMMON
COMMON makes high quality furniture at an approachable price using ethical production standards.
The Playfully Pastel Permafrost x MINISO Collection
A colorfully minimalist collection of electronic accessories tempts users to touch with designs inspired by childhood playthings.
Make a Dish: A Food Design Collaboration Between Marco Ambrosino and Odo Fioravanti
An exciting food design collaboration in Milan between Marco Ambrosino, chef of 28 Posti restaurant, and designer Odo Fioravanti.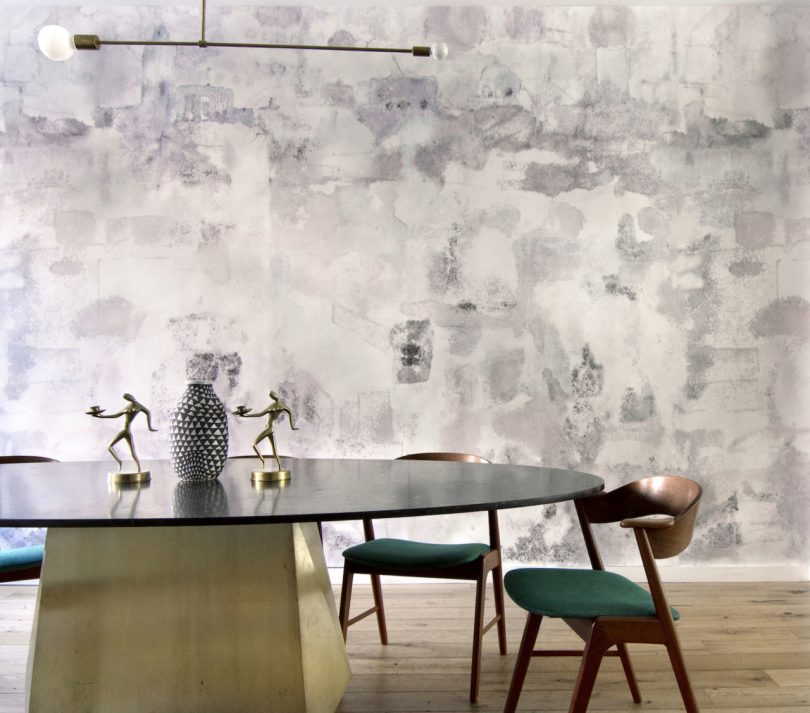 Eskayel?s Jamaa Series II Is Inspired by the Colors and Cityscape of Marrakech
A collection of wallpapers and fabrics for window treatments, upholstery and home accessories that will add a focal point to any room.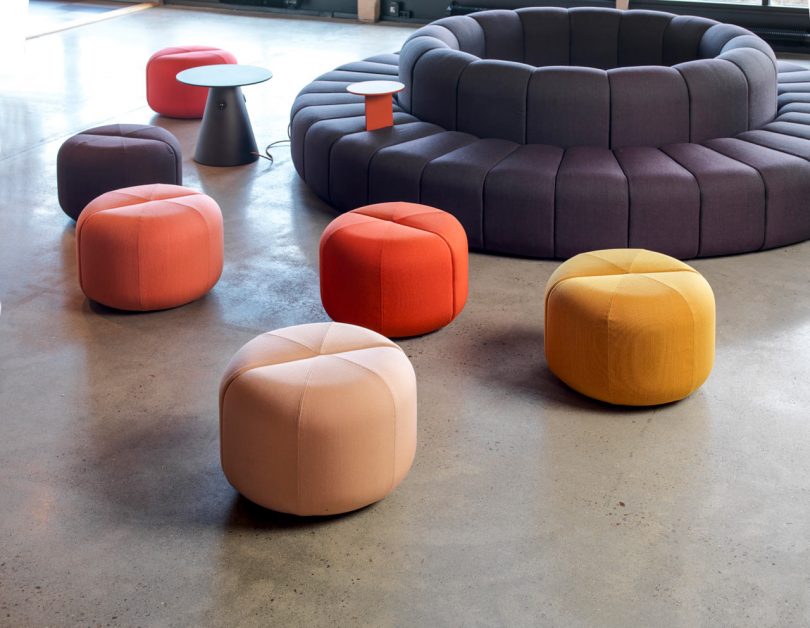 Blĺ Station Will Keep You Comfortable and Connected in the Office
Blĺ Station releases a bevy of new designs for the home or office that will definitely keep your comfortable and connected.
Celebrate Design at the 30th Edition of ICFF!
Witness the evolution of the international platform for luxury design.
David Weeks Studio Collaborates with a Senegalese Artist for the Outdoor WAAW Collection
An indoor/outdoor collection of furniture made using a traditional handwoven technique in Senegal.
Milan Design Week 2018: Top Picks from Salone del Mobile
We\'re back from a whirlwind tour of Milan Design Week and our first stop was, of course, Salone del Mobile, and here are some top picks.
The Solid Wood Sana Dining Chair Will Hug You While You Sit
A sculpted dining chair that hugs you with its curved backrest while displaying a hand-carved pattern on the back.
Luca Nichetto Designs Gčmo Lighting Collection for Parachilna
A lighting collection that deconstructs the typical globe-like shade and rebuilds it with a faceted shape and textured surface.
Design Milk Travels To? Milan
If Milan, Italy is part of your future travel plans, we recommend checking out our Travel Guide for a design-minded itinerary.
Large-Scale Robotic 3D Printed Furniture by Nagami
Nagami collaborated with Zaha Hadid Architects, Ross Lovegrove and Daniel Widrig to bring these architectural chairs to life.
Horah: The Dance-Inspired Light Installation by Raw-Edges
London-based design studio Raw-Edges imagines a light installation inspired by synchronized Israeli Horah dancers.
Bento Tray: Low, Stacking Tables Inspired by Asian Floor Culture
Take it to the floor with a series of multipurpose stackable tray tables.
Fictionality: YOY Launches 5 New Projects at Milan Design Week
YOY presents Fictionality, where they unveiled two new lighting designs, a wall clock, a lyric speaker, and a trio of stools.
Containerwerk Reimagines Shipping Containers into Affordable Housing
Containerwerk buys used shipping containers and turns them into really cool spaces for micro living, hotels, or co-working.
This 3-in-1 Concept Cleans, Circulates, and Monitors Interior Air
A stylish ceiling fan combines air circulation, HEPA filtration, and air monitoring all in one.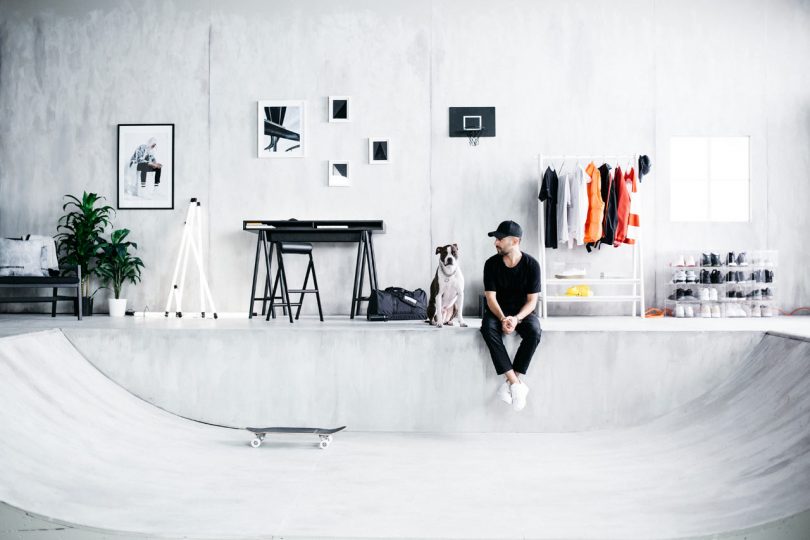 IKEA U.S. Launches SPÄNST: An Unexpected Urban Lifestyle Collaboration with Chris Stamp
IKEA U.S. announced an unexpected but highly welcomed lifestyle collaboration with LA fashion designer Chris Stamp of Stampd.
12 Companies Changing the Landscape of Cannabis With Design
We rounded up a selection of designers and brands we identify at the forefront of Cannabis 2.0.
Friday Five with Jane Abernethy
Jane Abernethy, Humanscale\'s Sustainability Officer, shares five eco-conscious picks for Earth Day.
Kaschkasch Collaborates with HAY on the Marselis Floor and Table Lamp
An adjustable floor and table lamp inspired by Danish street signs.
The OLLLY Desk by Pavel Vetrov for Zegen
A sleek, modern desk with thoughtful details like grooves for office supplies and built-in tablet stands.