PANTONE Color of the Year 2020: Classic Blue
PANTONE Color of the Year 2020 is... PANTONE 19-4052 Classic Blue, and we\'re sharing 12 modern products in classic hue.
Friday Five with Kevin Lim + Caroline Chou of OPENUU
OPENUU (pronounced "open, you! you!) is an interdisciplinary design studio founded by Kevin Lim and joining us for today\'s Friday Five!
2019 Gift Guide: New Homeowners
Moving into a new place is exhausting and expensive which led us to scope out 10 gift ideas that would help any new homeowner settle in.
Water-Resistant Dog Coats From Paco & Lucia
The temps are dropping so deck your dog out in these modern, water-resistant coats perfect for winter and rain.
Veronese x Patrick Naggar Release the Cell Collection
November 12th, the Cell collection designed by Patrick Naggar for French heritage brand Veronese, went on display at Ralph Pucci New York.
TRNTBL Puts a Colorful New Spin on Their Turntable Design
TRNTBL\'s latest handmade turntables arrive in 4 new colors, alongside simplifying wireless connectivity via a Chrome browser extension.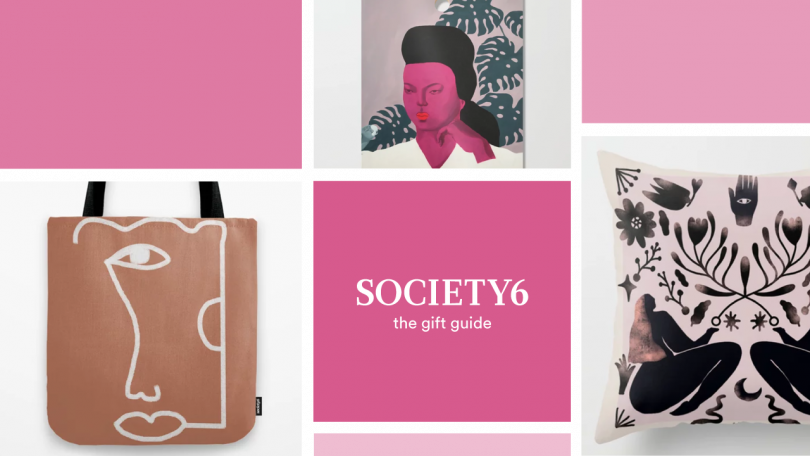 2019 Gift Guide: Society6
There\'s always one place we know we can turn to when it comes to finding the perfect gift for just about every name on our list ? Society6.
Destination Design: Escondido Oaxaca in Mexico
A hidden getaway in Mexico merging historic architectural details and contemporary architecture with a lush landscape.
FFWD Arquitectes Renovates a Modest Penthouse in Barcelona
A renovated penthouse in Barcelona creates open, flexible spaces that can easily transform as needed.
Colony Introduces Conception 02: Nina Cho
Nina Cho\'s Maung Maung Mirrors have been introduced as Conception 02, the second exhibition in Colony\'s The Conception Series.
House-within-a-House by alma-nac
House-within-a-House is a minimalist home in London that utilizes a low-rise residential plot to accommodate the existing family of seven.
Shake Shack Renovates a Print Building for New York City Headquarters
Burger phenom Shake Shack landed in a new headquarters in NYC in a building that was formerly used for printing.
Meyou Paris Designs Cozy Cat Furniture
A collection of cozy, classic cat beds and cocoons that your cats will love and you won\'t mind living with.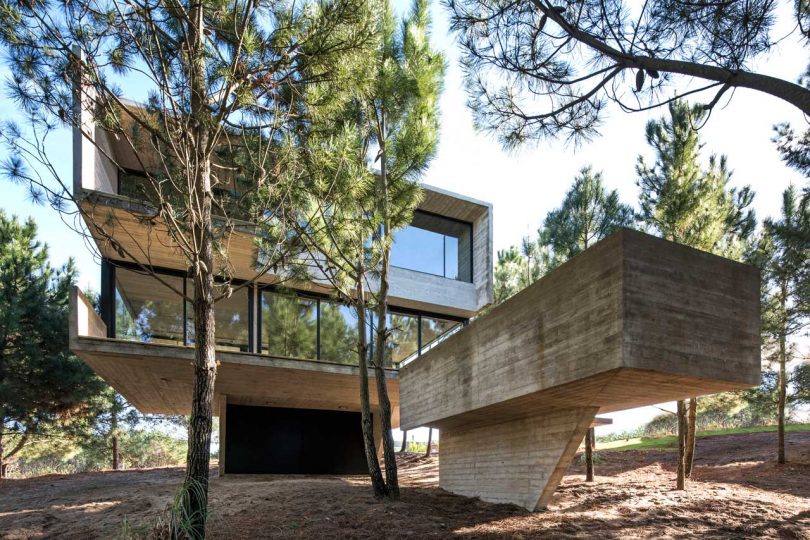 A Contemporary House in the Trees in Buenos Aires
Designed by Luciano Kruk, a House in the Trees appears to defy gravity as it hovers amidst a collection of pine trees in Buenos Aires.
New Leaf Performance Veneers Take Unpredictability Out of the Equation
New Leaf Performance Veneers have improved on nature itself with surfaces that mimic the beauty, depth, and dimension of wood.
James Turner Asks Us to Choose Love This Holiday Season
For this month?s Design Store(y), we talked to James Turner about three pop-up stores that make a difference.
A Purposeful Rescue Gift Wrap From Leigh Cypres
Gift wrap featuring portraits of rescued dogs with a percentage of sales going back to help other dogs in need.
Extended Deadline: Apply to the 2020 Ventura Future in Milan!
Do you want to bring your work to Milan and share your ideas with an international design audience" Apply for Ventura Future 2020!
Desktop Wallpaper: December 2019
Designer Alyson Fox designed a wallpaper collection with Hawkins New York and paired one with a cool Sol Lewitt quote for you to download.
Ten Tables Puts Dubai?s Heritage + Tradition On Display
Binchy and Binchy\'s Ten Tables is a standout collection of statement pieces that put Dubai\'s unique heritage and tradition on display.
2019 Gift Guide: Design Milk Shop Favorites
We\'re sharing 10 favorite gifts from our very own, recently launched Design Milk Shop!
2019 Gift Guide: For the Person Who Has Everything
We gathered 10 unique gift ideas that veer off the beaten path, hopefully delivering a degree of unexpected delight.
Hand Built and Highly Limited Grado Labs White Headphone
A dash of 60s nostalgia paints these headphones with a mod aesthetic, best enjoyed for listening sessions at home.
What?s in Your Neighborhood, Karrie Dean"
Karrie Dean of happy habitat shares some of her must-visit spots in her town of Kansas City in our What\'s in Your Neighborhood column!
Friday Five with Breegan Jane
Today, mother, entrepreneur, and advocate Breegan Jane is popping in to share five things she loves with us for Friday Five!
-------------------------------------