Hercule: A Monolithic Home That Rises from the Ground like an Iceberg
A home in Luxembourg that resembles an iceberg, as the monolithic structure rises from the ground.
A Close-Up with the BMW Vision iNEXT
The BMW Vision iNEXT reveals a futuristic environment on wheels sharing the look, feel, and comforts of a boutique hotel.
Listen to Episode 76 of Clever: Todd Oldham
Amy + Jaime talk to everyone?s most beloved DIY hero, fashion designer, and creative maverick: Todd Oldham!
The Best of 2018 Design Miami/
Design Milk shares favorites from Design Miami/ 2018, which exhibits a well curated collection of artists, designers, and galleries.
A Commonplace for Everyday Modern Objects
A design-centric store in Milwaukee, Wisconsin curates a collection of ordinary objects that are extraordinary in design.
A Stable Bookcase Inspired by Last Year?s Earthquake in Mexico
A bookcase that uses solid materials that aren\'t typically used in shelf design to offer additional sturdiness.
Cuatro Cuatros? 90º Impossible Triangle Vase Is Inspired by the Penrose Triangle
A minimalist vase designed to look like the impossible Penrose triangle.
Ax3: A Modern Loft Apartment in Tel Aviv by Studio ETN
An open yet cozy loft with combinations of light, materials, and textures.
?New Work? by Ben & Aja Blanc at Salon Boston
This Rhode Island-based design duo created 12 new pieces exclusively for a new gallery in Boston.
TSATSAS Collaborates with Dieter Rams to Release His 1963 Handbag
A Dieter Rams design sees the light of day almost 50 years later.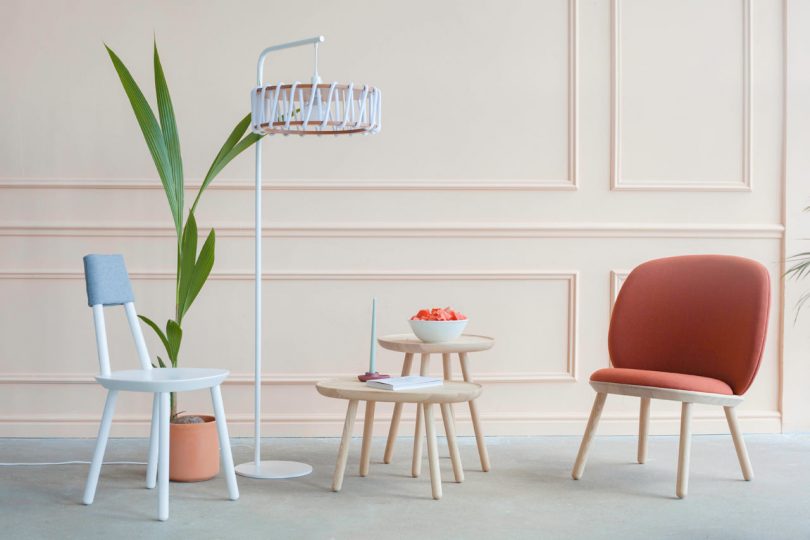 The Macaron Floor Lamp Is the Latest Addition to This Dessert-Inspired Lighting Collection
A dessert-inspired lamp that merges simple materials, like wood and rope, with the right proportions to create a lively personality.
Poketo for BREDA: Two Brands Collaborate on a Timeless Watch Called Spectra
Poketo collaborates on a watch with BREDA that explores primary color.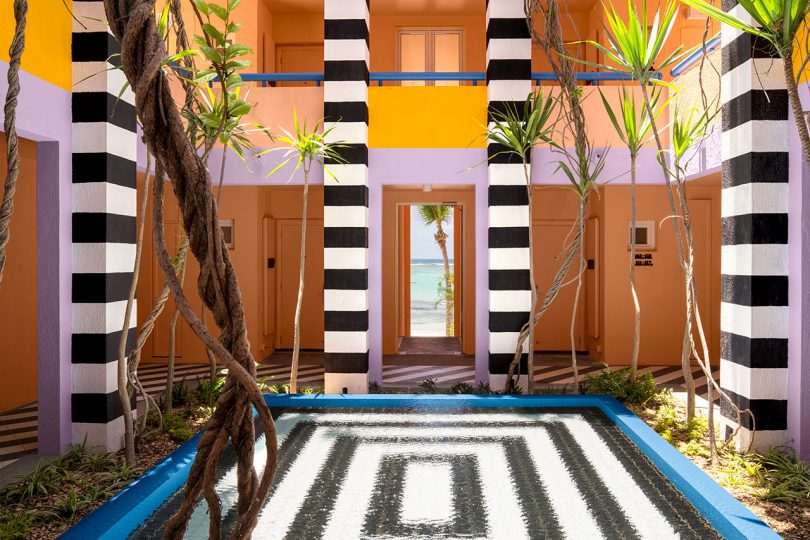 Camille Walala Stays Within the Lines at the SALT of Palmar Hotel
The SALT of Palmar Hotel in Mauritius has recently been reinvented under the vibrant eye of artist and color evangelist Camille Walala.
Cerambot Is an Affordable 3D Ceramics Printer
While most consumer grade and priced 3D printers are engineered to extrude plastic resins ? which generally produces cheap looking trinkets ? the Cerambot promises hobbyists, designers, and artists the option to use a more eco-friendly and organic...
Friday Five with Philippa Price
Find out 5 things Philippa Price loves as we all wait to find out what else she has in store in the future.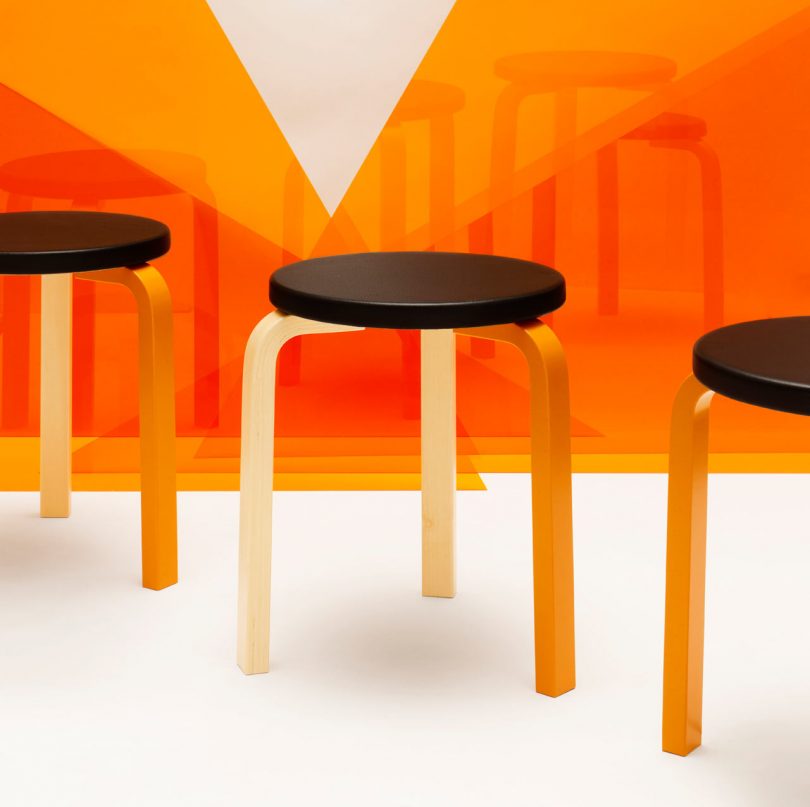 Karhu Unveils Limited Edition Version of Artek?s Stool 60
Karhu reimagined the iconic Stool 60 from Artek to celebrate its history of creating footwear with bold colorways.
Cozying up in a Sheepskin Fried Egg from Warm Nordic
This Hans Olsen classic lounge chair is now even extra inviting to cozy up to.
5 Unbelievable Pools That Are Hot in Design & Cool in Temperature
5 unbelievable swimming pools that are hot in design and cool in temperature!
2018 Gift Guide: Design Milk Dairy
Give your friends and family the gift of art with Society6, a one-stop-shop for original designs by independent artists + designers.
United Cycling LAB & Store by Johannes Torpe
A minimalist space that combines the functions of a traditional showroom with the ambition to support the global bicycle community.
Booles Minimalist Concrete Tableware by Von Morgen
Minimalist concrete objects with smooth finishes and rims so thin you\'ll be surprised it\'s made from concrete.
2018 Gift Guide: Pets
We asked Dog Milk?s Managing Editor, Capree Kimball, to share what our four-legged friends might want to receive for the holidays this year.
Hotel Schgaguler: A Minimalist Hotel Surrounded by the Beauty of the Dolomites
This boutique hotel has a strong architectural identity that commands attention when you approach its three monolithic volumes.
Marvin Windows and Doors Remodels Their Minnesota Office with a Nordic Feel
Marvin Windows and Doors recently overhauled their office in Eagan, Minnesota to better reflect the brand\'s Nordic heritage.
Chiara Andreatti Creates Two Outdoor Collections for Potocco
Two new outdoor collections with a sophisticated yet minimalist feel that could work inside as well.
-------------------------------------