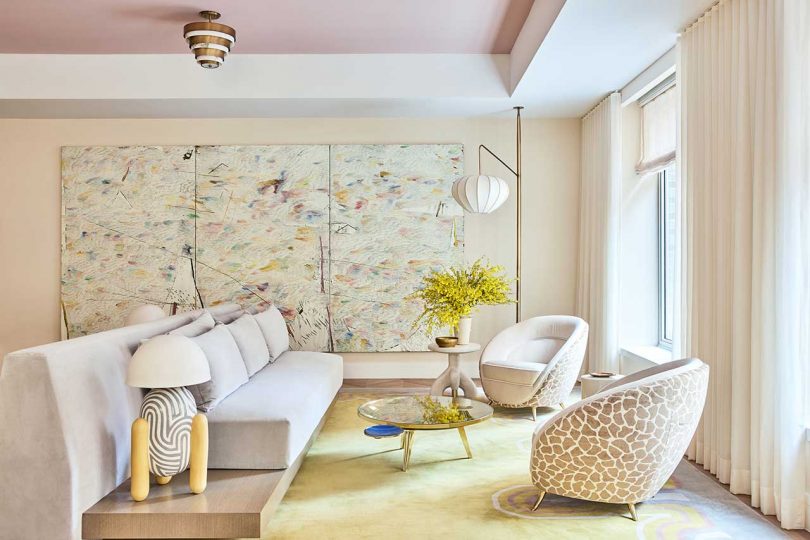 Kelly Behun Launches Shoppable Living Gallery Concept in NYC
Interior designer Kelly Behun launched a shoppable Living Gallery concept featuring a NYC apartment fully curated by Behun herself.
The Hearth Warmly Enlivens the Home With a Twist
San Francisco-based Industrial Craft reimagines the coffee table as the hearth of the home, with a turn-to-warm design.
Earthy + Warm Neutrals Define 3form?s 2021 Design Collection
3form introduces an exciting new line of welcoming earth-toned shades that explore the relationship between color + natural light.
The Bulbously Beautiful Pukka Seating Collection
Have you noticed the newfound popularity of oversized, puffy furniture this year" We have too, and Pukka is the latest on our radar.
10 Garden Accessories That Will Modernize Your Oasis
These accessories are contemporary alternatives to everyday gardening accessories + tools to help you grow a greener space.
8 Modern Candle Holders To Brighten up Your Life
From more affordable on up, here are some of our favorite modern candle holders to help brighten up your life and space!
F5: See What Mythology?s Ted Galperin Is Reading
Mythology\'s Director of Retail, Ted Galperin, shares his prize possessions, first art purchase and a favorite NYC haunt.
Bang & Olufsen Wants the Beosound Level To Be Your Forever Speaker
We speak with the Danish electronics brand about their new Beosound Level, an elegant expression of sound that adapts to any space.
What Once Seemed Impossible Is Now the Costume Sofa System
The Costume sofa system, designed in a collaboration between Magis and Stefan Diez, is a pragmatic, transformable furniture.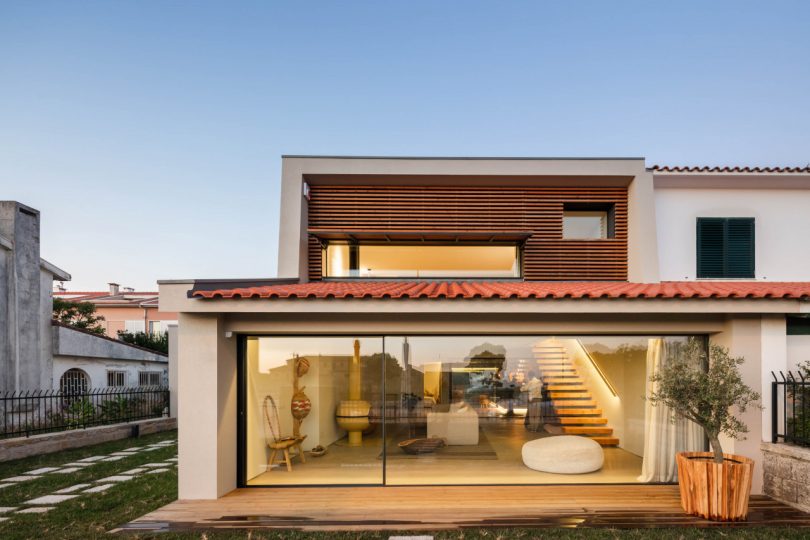 A Neglected 1950s Beach House in Portugal Undergoes a Major Renovation
This beach vacation home in Portugal gets a modern upgrade that takes advantage of the home\'s proximity to the water.
Thinking Man?s Chair by Jasper Morrison
A minimal lounge chair by Jasper Morrison, relaunched in a limited edition with a new finish for twentytwentyone\'s 25th anniversary.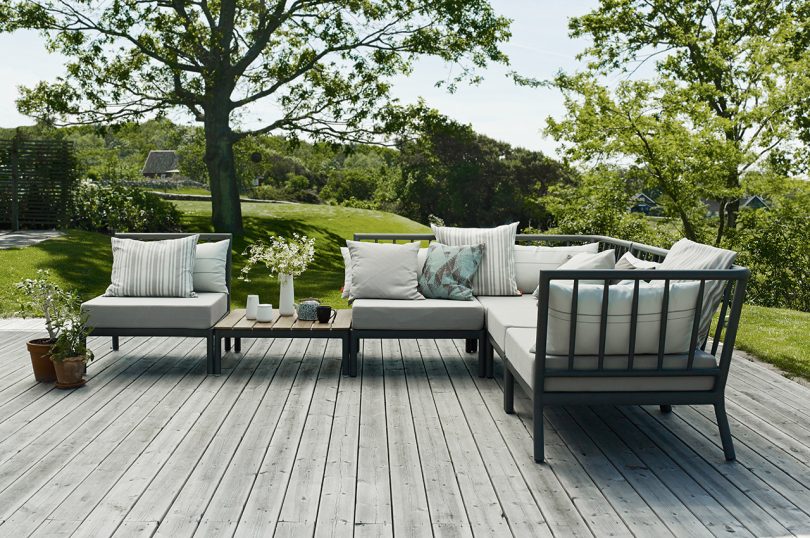 Design an Outdoor Solution That Suits You With Skagerak?s Tradition Collection
With beautiful lines + a light but solid construction, Skagerak\'s outdoor Tradition collection is a modular dream come true.
The Poetic Magic of Etat-des-Lieux Lighting
Studio d\'Armes is surrounded by a picturesque landscape, and looking at the view is what inspired their latest lighting: Etat-des-Lieux.
3D Printing Cerambot Eazao Might Fulfill Your Pot Habit
This 3D clay printer eliminates the need for a compressor or kiln to produce detailed glazed ceramics using the kitchen microwave.
De Vorm Introduces Soft Distancing for Added Safety in the Office
De Vorm creates Soft Distancing where for offices, schools and restaurants can utilize felt dividers for safe social distancing.
The Cumaru Outdoor Collection Is Sustainable Sophistication
Daydream about summer days and spending time relaxing in the sustainable Cumaru outdoor collection.
DMTV Milkshake: Chen Chen on Making Magic in Unexpected Ways
Chen Chen of Chen Chen & Kai Williams shares the best-designed object in his workshop + the fruits of a failed experiment.
Moooi Carpets Tiles Bring Fresh Versatility To Flooring
Moooi Carpets have introduced a new contract product to encourage your creative wheels to keep turning ? Moooi Carpets Tiles.
Kelly Wearstler Creates a California-Inspired Paint Palette for Farrow & Ball
Farrow & Ball partnered with Kelly Wearstler on The California Collection paint palette inspired by the colors of California.
A Loft in Slovenia With Interior Windows Allowing for Natural Light
Marasovic Arhitekti renovated Apartment v2 in the Koper, Slovenia with a 2nd facade of windows allowing light to the back rooms.
Philipp Aduatz Creates 3D-Printed Concrete Furniture and Vases
This gradient collection was made with a unique dyeing process where the color is applied directly into the nozzle during 3D printing.
Model No. Turns Food Waste + Reclaimed Wood Into Home Furnishings
Model No. makes bespoke furniture with short-lead times out of food waste and reclaimed wood by using the latest 3D-printing technology.
8 Design-Forward Ways To Celebrate the Mother Figure in Your Life
On top of a phone call or hug, it\'s time to start planning what you\'ll gift your mother figure this Mother\'s Day.
An Eclectic Loft in Kyiv Houses Treasures From Past and Present
A collection of art and artifacts blends in seamlessly with this industrial loft\'s mixed material palette.
The Sonos Roam Is Smaller, More Portable and Surprisingly Loud
Sonos latest effort takes their signature sound beyond the normal orbit of their multi-speaker ecosystem and out to the great outdoors.
-------------------------------------