How Our Wellness Editor Elevates Her Afternoon Tea with These Essentials
Plus, a few tips for brewing up your own afternoon tea!
Hello Wood Designs a Reasonably Priced Tiny House Named Kabinka
A tiny cabin that can work as a weekend holiday home or a backyard workspace for those looking to mind a budget.
Timekettle + Courant ? Small Biz Spotlight
The M2 Translator Earbuds act as a personal interpreter right in your ear, ready to interpret 40 languages and 93 accents in realtime.
Friday Five with Nastaran Mousavi
Iranian-born, San Francisco-based architect Nastaran Mousavi joins us for Friday Five to share places, designs, & things that inspire her.
A Modern Home in Austin with a Pool That Bisects the House
A private home on a remote street in Austin, Texas with a full-size lap pool built into the house.
KONZUK Launches Orbis Household Collection of Vessels + Candles
KONZUK expands their offerings with a HOUSEHOLD collection featuring the one-of-a-kind Orbis Vessels and Candles handcrafted from concrete.
Conran and Partners Design New Cadence Residential Building in London
Cadence is a residential building in London designed to optimize space and light by blending neutral palettes and large windows.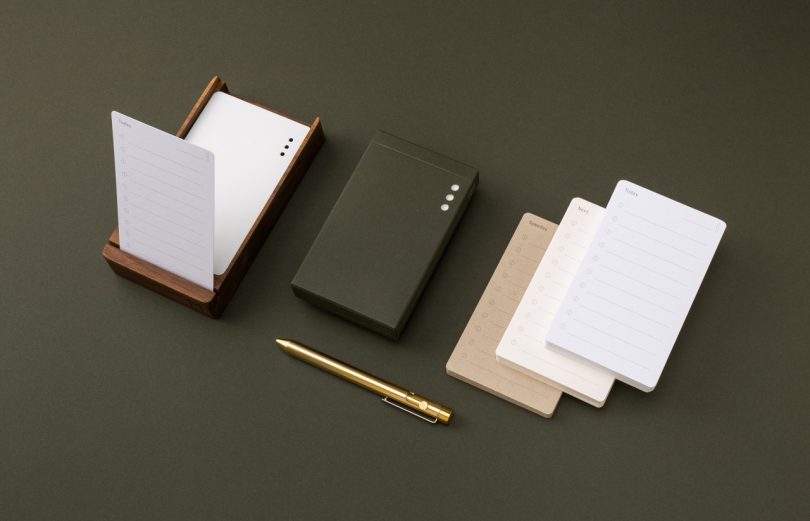 Increase Your Productivity + Conquer Your To-Do List with Analog
Analog is a physical companion for your digital tools to help prioritize what needs to be done in a day and in the future.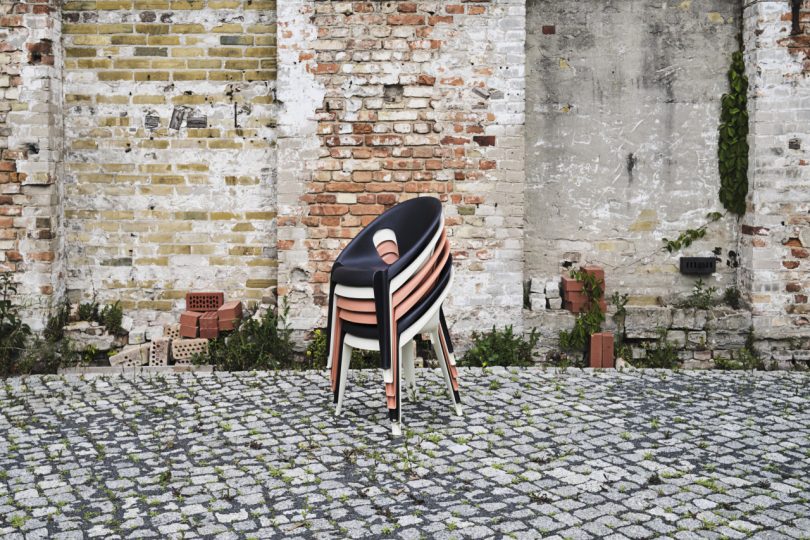 The Bell Chair Is a Modern Day Reiteration of the Ubiquitous Plastic Chair
Konstantin Grcic set out to redesign the plastic chair into a modern day reiteration that\'s affordable, versatile, and responsible.
DMTV Milkshake: Ashley Wilkins on Using Experience to Create Meaningful Spaces
Islyn Studio Founder Ashley Wilkins discusses how they conduct location-based research to create these one-of-a-kind experiences. Watch!
Pair Creates Miniature Versions of Their Latest Workplace Furniture System
Francisco-based Pair got creative when NeoCon was cancelled ? they made miniature versions and created clever workplace setups.
A Family Home in Prague Finished with Concrete, Wood, + Playful Details
Located in Prague, House for Dorothy was completed by boq architekti complete with concrete and wood as the materials of choice.
TORTUGA Introduces Platform Vessel Collection for Indoor + Outdoor Gardening
A sculptural collection of concrete and natural stone terrazzo planters and bowls in geometric shapes that can nestle together.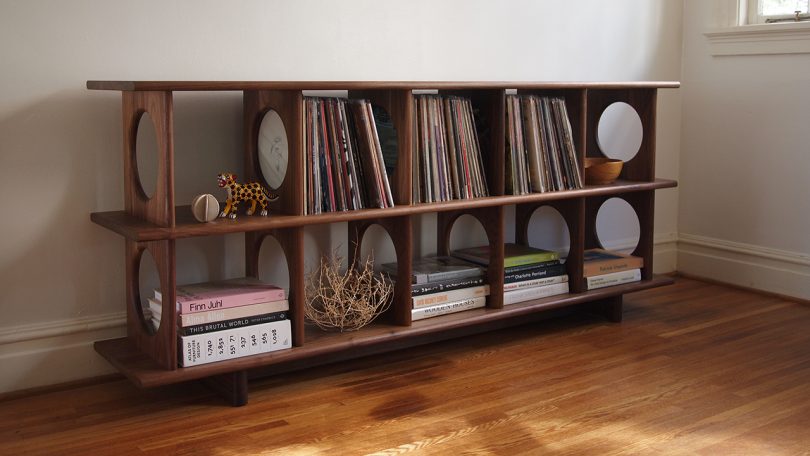 Porthole Shelving System Both Works and Plays
Initially designed to house vinyl records, you\'ll find the Porthole Shelving System by Phloem Studio useful for any number of purposes!
Circular by Design: Daniel Svahn Turns Waste Furniture Into New Furniture
Daniel Svahn discusses a collection of contract furniture he made from furniture discarded by the same sector.
West Elm x Bower Collab + Clever Reflection Contest
West Elm + Bower launched their 2nd collection showcasing their minimalist, design-led aesthetic. Plus, a new Clever episode!
The Tefors Union Line?s Minimalist Design Hides Maximum Capacity
A handsome and elevated notion of what a backpack can be, with a leather exterior that should patina finely with use.
It?s All About Colour for Studio Nucleo + Nilufar Gallery
Studio Nucleo\'s It\'s All About Colour showcases their collections + celebrates 10 years of collaboration with Nilufar Gallery.
Bertazzoni Expands Its Appliance Suite with New Built Ins + Decor Sets [VIDEO]
Get an exclusive look at Bertazzoni?s new built-in wall oven, specialty oven, refrigerator columns, and their new Heritage Décor Sets.
Get Lost in The Factory Rolling Ball Sculpture Game
Material Immaterial studio launched a clever rolling ball game that doubles a Brutalist architectural sculpture.
Desktop Wallpaper: August 2020
We\'re loving this design from Pacific Designs? Delightful collection which has patterns and motifs inspired by nature.
The Incase Bionic Collection Converts Plastic Waste Into Sustainable Protection for Tech
Incase launched Bionic tech cases made from recovered plastic which saves lots of plastic bottles from polluting the oceans.
Friday Five with Caitlin Murray of Black Lacquer Design
Caitlin Murray, CEO and founder of Black Lacquer Design, a boutique interior design firm founded in 2014, joins us for Friday Five!
Node Trillium Is the Carbon-Negative, Solar Powered Backyard Office of Our Dreams
These modern, sustainable Node carbon-negative off-grid prefabs, outfitted with solar panels, make the perfect backyard office.
Rook: A New Unisex Fragrance Line That Will Transport You to Another Place + Time
This perfume line is earthy, bold, and familial, with a modern brand design centered around an ancient symbol.