Three Gabled Volumes in the Country Make up the Hatley House
A country home in Hatley, Quebec that comprises three identically shaped volumes that nestle together without intersecting.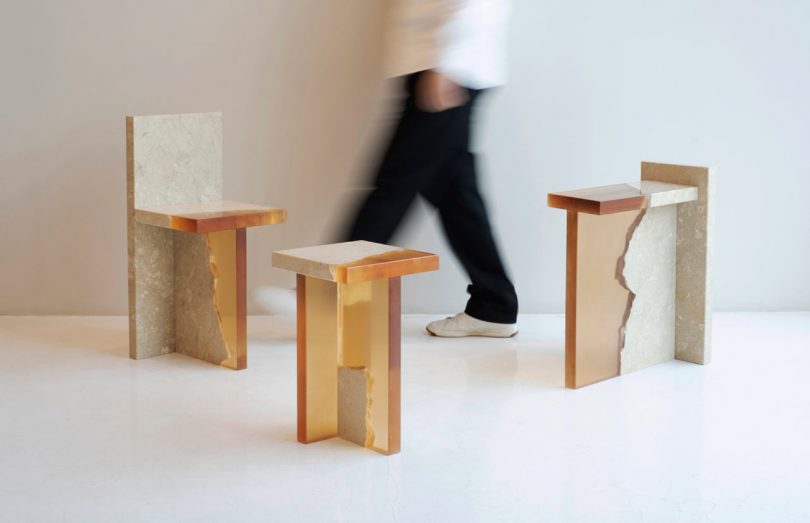 The Fragment Series Takes on Marble Waste
A series that\'s an attempt to retain the value and use of fragmentary pieces from the marble making process and give them new life.
8 Modern Tea Infusers That Will Have You Longing for a Cup of Tea
Sit back, relax, and check out 8 of our favorite modern tea infusers that will make you long for a cup of tea.
IKEA and UNYQ Will Soon Launch Customized 3D Printing Gear for Gamers
Swedish giant IKEA and San Francisco-based UNYQ launch a three product, 3D-printed collection aiming to improve comfort for gamers.
Friday Five with Massimo Buster Minale of Buster + Punch
Massimo Buster Minale of London-based Buster + Punch shares a few of his favorites for this week\'s Friday Five.
NEA Studio Designed the Beanie Sofa out of Lentils
A sofa filled with lentil beans and organic latex that supports the natural curves of the human body.
Add Some Pop to Your Space with Organic Textures
If you\'re looking to add a few points of interest to any part of your home, consider adding in a few organic textures from Society6.
Dessier Residence by _naturehumaine
A minimal residence located in Montreal, Canada, designed by _naturehumaine with volumes characterized by angular geometric entities.
The Brilliant Sound Experience by Sonos Illuminates the Science of What We Hear
Light and sound bathe visitors to show how sound works, how it layers into music, and how music sparks emotion.
Virgil Abloh Looks to the Future with Classic Vitra Designs
Vitra launched a limited edition collection by designer Virgil Abloh that imagines how design can bridge the past with the future.
Knoll Unveils New Chicago Showroom at Fulton Market
Coinciding with NeoCon 2019, Knoll said goodbye to the Merchandise Mart and hello to their new Chicago showroom at Fulton Market.
LAZE the Summer Away with RODA?s New Additions
The newest additions to RODA\'s LAZE outdoor collection, designed by Gordon Guillaumier, include lounge chairs, a stool, and a sofa.
MAISON&OBJET Announces Selects for September 2019 Rising Talents
MAISON&OBJET has announced the selects for their September 2019 Rising Talents, this time honoring artists based in the USA.
Geometric Environmentally Friendly Throws by happy habitat
happy habitat has designed a series of exclusive throws ? some new designs and some new colorways ? just for Design Milk Everyday!
Blique by Nobis Is a Respectful Adaptation of a 30s Sigurd Lewerentz Warehouse
A modern Stockholm hotel that merges modernity with original details from its 1930s warehouse origins.
Kinkára: Sophisticated Design-Forward Camping in Costa Rica
Simple, pared-down luxuries near Mount Chirripó, Costa Rica\'s tallest peak.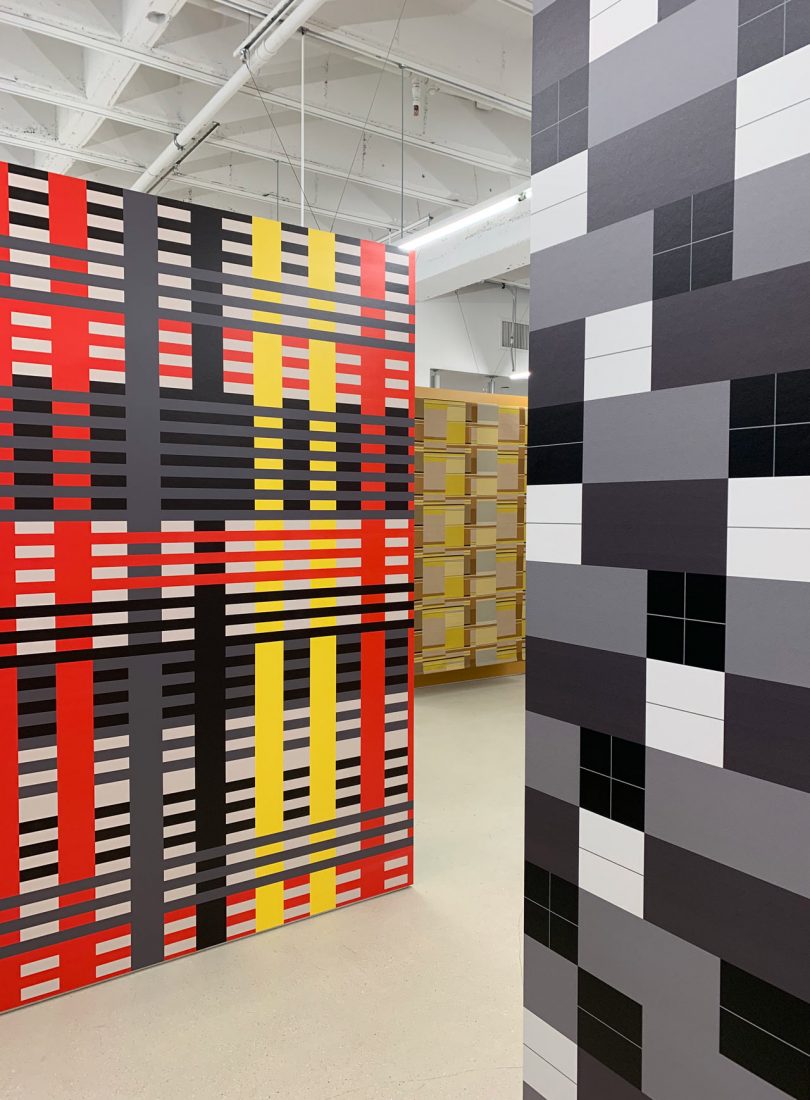 Best of NeoCon 2019
Once again, Design Milk headed off to Chicago to the Merchandise Mart to see the latest and greatest in commercial design at NeoCon 2019.
Carving Paint: The Art of David Allan Peters
Work that is technically made of paint but the visual effect is achieved by carving thousands of gouges into the thick surface.
Cerno Introduces the Penna Lighting Collection that Mixes Wood, Leather, and Brass
Cerno\'s Penna Collection of lighting, merges wood, leather, and brass to form a fixture that perfectly balances utility with elegance.
Another Human Debuts the Pool Collection and the ET Collection
Another Human, the label of multidisciplinary designer Leah Ring, released two fresh collections ? the Pool Collection & the ET Collection.
A Flat in a Tenement House in Lodz by 3XEL Architekci
With its compact footprint, the Flat in a Tenement House required creative thinking to maximize space for a young couple in Lodz, Poland.
There?s Strength in Numbers with Iron Hive
Like a beehive, each polygonal module of the Iron Hive modular shelving system presents you with endless possibilities.
Sustainability Sets to Take off with KLM Royal Dutch Airline?s Flying-V Concept
KLM Royal Dutch Airline\'s Flying-V concept is designed to use 20% less fuel than the Airbus A350 while carrying a similar number of people.
Patcraft Releases Four New Dynamic Flooring Styles at NeoCon 2019
At NeoCon 2019 Patcraft previewed 4 new styles with their Deconstructed Felt, Handloom, Metal Collective + Subtle Impressions collections.
Omura Series 1 Whole Flower Vaporizer
A modern design whole flower vaporizer engineered to deliver whole flower experience without the grinding, packing, or cleaning.