Restaurant Find: Fleet Brunswick Heads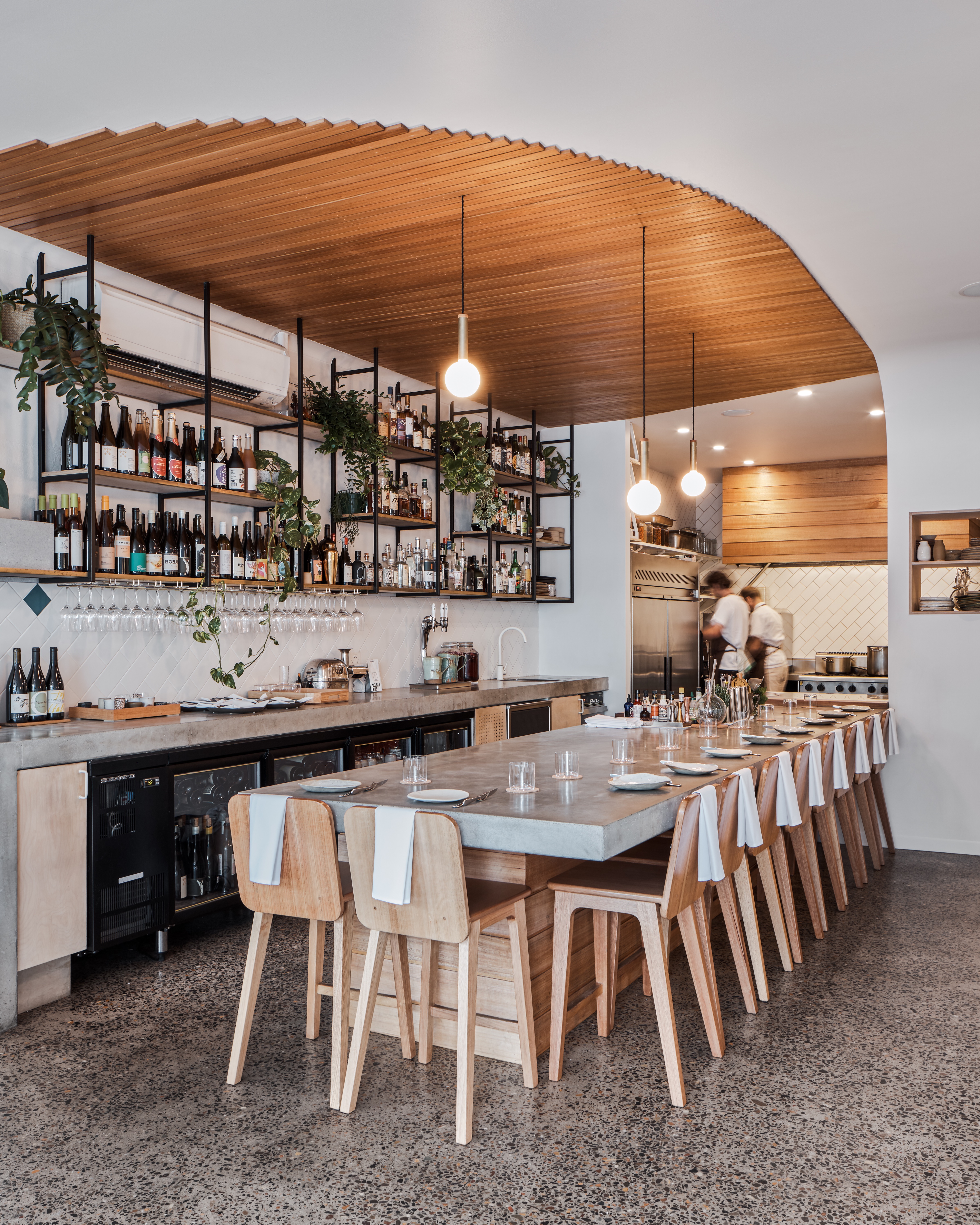 The best way to prepare for a meal at Fleet Brunswick Heads is to prepare in no way at all. It's best to be malleable, ready for whatever delight chef Josh Lewis conjures from the best local produce and his vivid imagination. This flexibility makes the experience ? for that's what a meal at Fleet is: an experience, in the most generous and least vogue sense of the word ? all the more spectacular, especially as Astrid McCormack (floor aficionado, all-round superstar, and co-owner) tells the story of the farmer behind this oyster or the school of sardines that led to the making of this fish sauce.
Lewis and McCormack, hospitality old hats and city-slickers who ventured north, take the "local" brief very seriously, but their respect for primo produce is expressed with a considered playfulness and lashings of warm intelligence. The chef's menu is the way to go, timed to accentuate the depth of flavours and champion charm. It's on regular rotation, but might feature a smoked mullet pate of sorts, served with house-made potato chips and crispy mullet skin protruding from within; radishes ? sweet and tart and tangy ? dressed with honey and coated in sesame seeds; or a lightly warmed and impeccably delicate oyster (local, of course) served with a sharp sheep's milk yogurt and a whispering of shaved macadamia. Chances are the dishes are served on pottery made by local artisans, including Jo Norton Ceramics. The intimacy of the 14-seater spa...
URL:
http://www.meltingbutter.com/
--------------------------------