LDF18: From the Weird to the Wonderful ? Shoreditch Design Triangle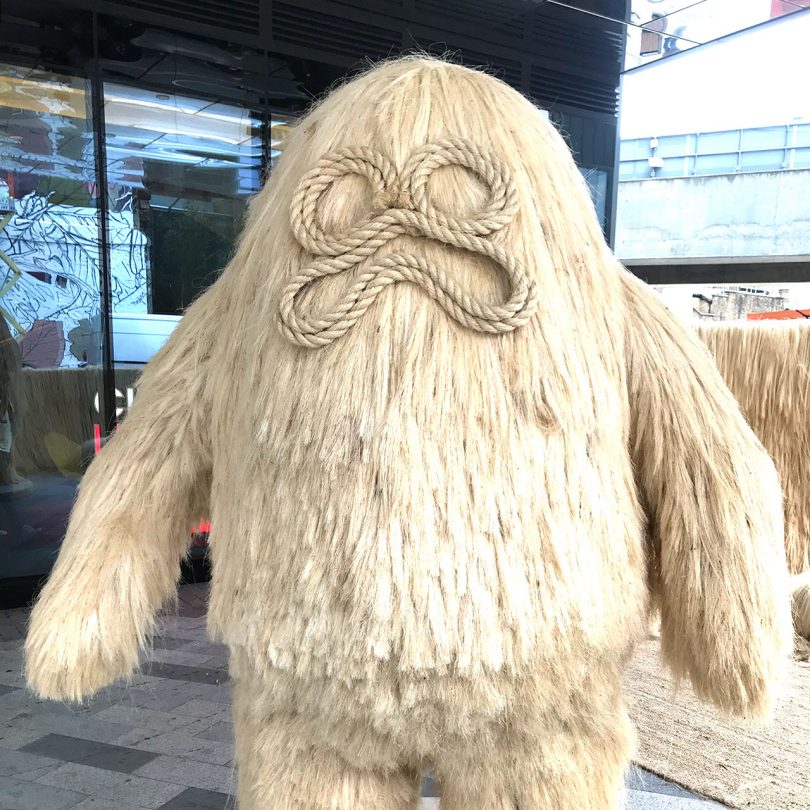 A closer look at this year's Shoreditch Design Triangle shows both the wonderful and the weird.

The Shoreditch Design Triangle is a loose association of shops, exhibitions and showrooms, united by little more than geography, but it always serves up something wonderful, and often something pretty weird too. Starting with the latter, London-based Mexican designer Fernando Laposse transformed the entrance to CitizenM's Shoreditch hotel into Sisal Sanctum ? an outdoor seating area protected by pretty gloomy looking "giant guardians" ? all entirely made out of sisal, a natural fiber harvested from a species of Agave cactus found in the South of Mexico.

Sitting somewhere on the spectrum from weird to wonderful, the Bürstenhaus Redecker Müseum is an exhibition of brushes by the German manufacturer at furniture showroom SCP.
Described by the brand as a "curious world where brooms, brushes and combs take centre stage," the traveling exhibition combines a series of surprisingly varied and niche brushes with curator Michael Marriott's playful yet considered descriptions which blur the line between fact and fiction.

Moving firmly into the wonderful is the latest iteration of Ready Made Go, a collaboration between the Ace Hotel and Modern Design Review editor Laura Houseley. Each year, the Ace provides Laura with a list of objects they genuinely need and a budget equivalent to what they'd spend sourcing them off the shelf. Laura then...
URL:
http://design-milk.com/
--------------------------------