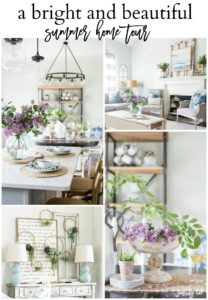 A Bright and Beautiful Summer Home Tour
Having a decorating blog is so much fun, but it's especially fun at the change of the seasons.  I love adding decorative touches, changing things here and there, and photographing my home for each round of seasonal blog home tours. ...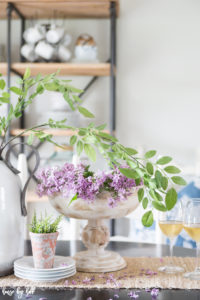 A Bright Summer Dining Room – Seasonal Simplicity
Well, here we are.  We're in full summer break mode.  The weather is hot and muggy, the kids are running around the neighborhood, and the fridge is stocked with popsicles.  Yup, it's summertime, and I'm loving the relaxed schedule...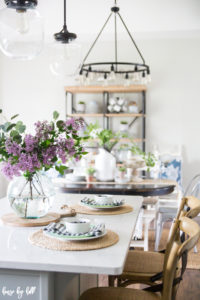 Summer Color in the Kitchen – Summer Color Tour
I'm back today with my summer kitchen!  I'm so excited to be joining Jennifer from Town & Country Living.  Jennifer asked us to include a punch of color for our summer home tour, which was a challenge I gladly accepted.  I chose to...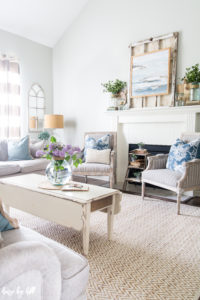 Coastal Inspired Summer Mantel and Living Room
It kind of feels like somebody is messing with me.  All of a sudden, and without warning, it's HOT in Indiana.  Like steamy hot.  I find myself unprepared in every way. It seems like winter lasted until May, and then summer was here...
-------------------------------------