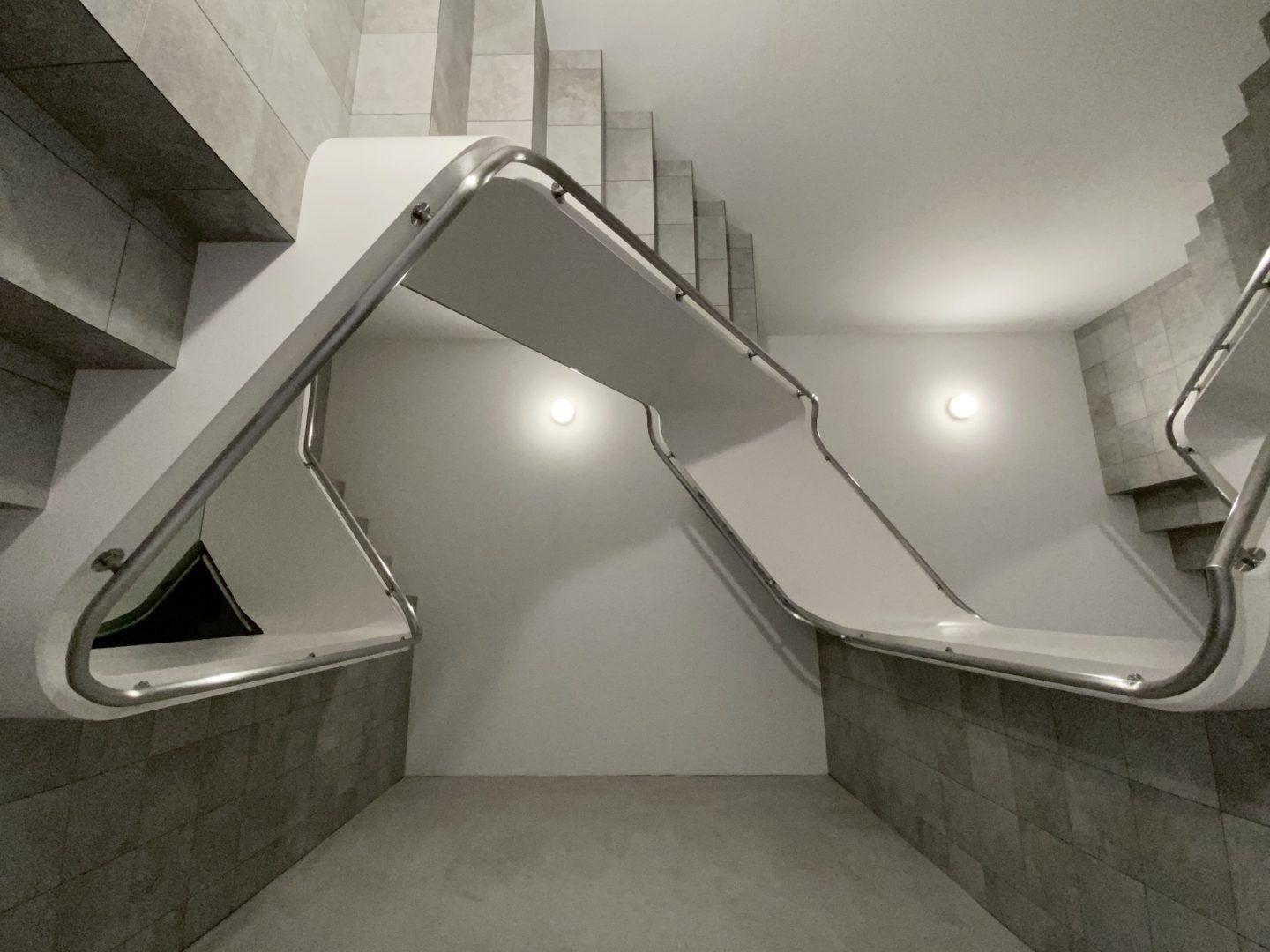 Illusory Infinite Staircase by Leandro Erlich
Following on from his previous "Staircase" series, in which the viewer's sensory perceptions are distorted by variations of illusory installations, the Argentine conceptual artist Leandro Erlich has created a new installation: "Infinite...
Beautiful Concrete Villa in Switzerland
Situated in the hills of Comano, a small village near Lugano in the south of Switzerland, "La Villa in Concrete" was designed by the architectural firm DF__DC who wanted to build a construction that fits perfectly into the surrounding...
Theodore Roosevelt Library by Snøhetta
The architectural firm Snøhetta is the winner of a design competition for Theodore Roosevelt's Presidential Library in Medora, North Dakota. The firm based in New York and Oslo was chosen from a short list including the American firm Studio Gang...
Iram Sultan Innovative Interior Design
The studio
Jason DeCaires Taylor Creates An Underwater Museum
With his massive new project, sculptor, environmentalist and underwater photographer Jason deCaires Taylor is deploying a marine museum (the MOUA) at the bottom of the ocean, in a handful of places around the world. With its 4 projects, it showcases...
Yinka Ilori Designs A Colourful Skate Park In Lille
The Condition Publique skate park was given a colorful, graphic and vibrant makeover by London designer Yinka Ilori. Built like the icing on the cake of the cultural center near Lille, the skate park is located in a warehouse from the beginning of...
Karina Wiciak Designs Houses In The Shape Of Brand Logos
Recently, the architect Karina Wiciak of the Wamhouse studio proposed a house project with well-known shapes: those of famous brand logos. Due to the often simplistic but original nature of the logotypes, these graphic emblems of an institution that...
Guest Houses Shaped as Bird Nests by Porky Hefer
The South African design studio of Porky Hefer has created these wonderful guesthouses in Namibia inspired by the amorphous shape of bird's nests. The Nest at Sossus is located between the Nubib and Zaris Mountains in the Namib Desert, Namibia. To...
The Innovative Spiral Museum of the Audemars Piguet Group
The group's architectural design team
The Infinity Bridge of Chengdu
Berlin architects Tom Wünschmann, Achim Kaufer, Wei Cai and Philipp Buschmeyer and the Chinese design institutes SADI and JDTM have created an "infinite" bridge with sinuous lines that crosses the Fu Hé River in Chengdu, China. In this...
-------------------------------------