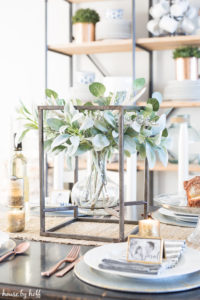 How to Create a Beautiful Winter Centerpiece
According to my extensive research, which was done on only myself and my own experiences, decorating in January is the hardest!  If decorating after theholidays is hard for me, then it probably is for others too!  Today I'm sharing How to...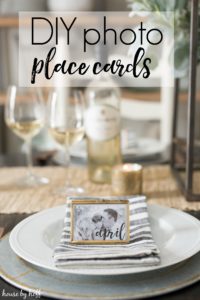 DIY Photo Place Cards
I love a well-dressed table.  We never actually sit and eat at our well-dressed table, but I love it all the same.  Over the holidays I added these DIY Photo Place Cards to the table, and I got lots of compliments on how they really...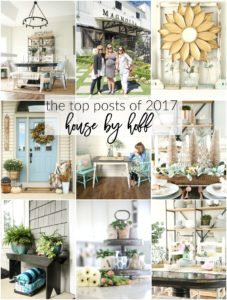 House by Hoff The Top Posts of 2017
I feel like I should begin this post with a big, long deep breath.  Ahhhhhh…..We made it!  2018 is here, and with it comes a fresh start and new hope.  I've shared a bit on Instagram about our struggles with recurrent pregnancy loss...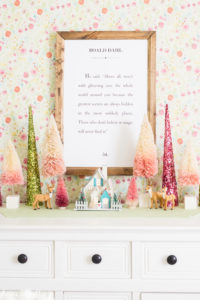 A Colorful Girl's Bedroom for Christmas
I may have decorated the house neutrally for the holidays this year, but there is one place in the house where the happy colors are on full display.  Miss L's room is by far the happiest room in the house.  The vintage bottle brush trees...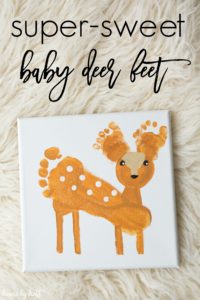 Super-Sweet Deer Feet
There are some things you can just count on every Christmas:  hanging the stockings on the mantel, presents under the tree, and the Hoffs making some footprint art to give to the Grandmas and Great-Grandmas.  This sweet tradition continues...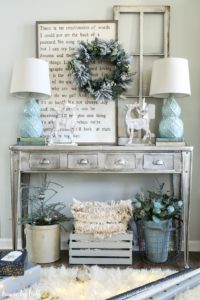 Bright and Neutral Entryway
It's my favorite time of year to welcome you into my home, and I'm so glad you're here today!   If you?re stopping in from Far Above Rubies, welcome!  Marty from A Stroll Thru Life is the lovely and creative host, and I just feel...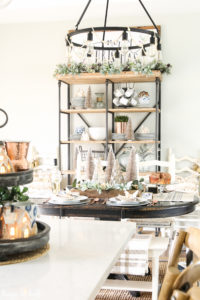 Neutral and Sparkly Holiday Dining Room
It's the most wonderful time of the year, and it just so happens that it's also the most sparkly time of the year in our dining room.  If you have read some of my previous holiday posts, then you know that I was bound and determined to...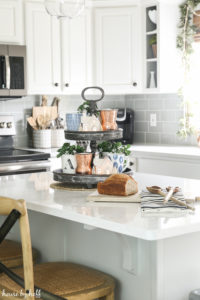 A Simple and Neutral Holiday Kitchen
Don't miss the $300 Amazon Gift Card giveaway at the end of this post! ~ Hello, and welcome to my simple and neutral holiday kitchen!  It's been a fun holiday season of decorating for me, as I'm sticking to some (self-imposed)...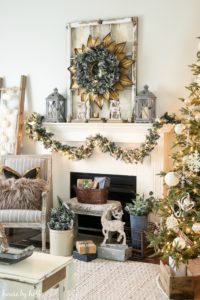 Cozy and Neutral Holiday Mantel
Happy Tuesday!  Do you have the post Cyber-Monday blues"  Me neither. I am doing the vast majority of my Christmas shopping online this year, so it's been fun getting the mail lately.  Everyday is like Christmas!   Luckily, my daughter...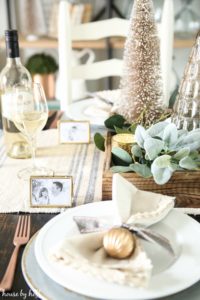 5 Hearth & Hand Decor Pieces I'm Using for the Holidays
*This post contains affiliate links, see my full disclosure policy here.  Thanks for supporting my blog! A few weeks ago Target released Chip and Jojo's new Hearth & Hand line, and like any self-respecting home decor blogger, I checked...
-------------------------------------