10 Weekender + Duffle Bags to Make Your Travels Easy
For those of you who have "travel more" as a New Year\'s resolution, these bags can help you achieve that goal in style.
Homelabdesign Renovates a 60m2 Apartment in Valencia
A renovated flat near Towers Quart in the city center of Valencia, Spain, for a young couple and their baby.
SKAGEN Falster Smartwatch Pairs Modern Style With Android Wear 2.0
Skagen\'s first touchscreen smartwatch pairs minimalist, Scandinavian design with Android Wear 2.0 features.
Friday Five with Daniel Schofield
This Friday Five gets a deeper look into the world of award-winning British designer Daniel Schofield and how he thinks.
Italo Pertichini Unveils SLY Armchairs in New Kvadrat Fabrics for Adrenalina
Privacy seating with discreet "windows" for viewing the outside world gets a bold fabric update.
Vinicius Siega Launches a New Furniture Collection for Carbono Design
Brazilian furniture designer Vinicius Siega recently launched a new furniture collection for Carbono Design that merges minimalist with a tropical flavor. Each piece in the collection, which includes seating, tables, and vases, seeks balance through...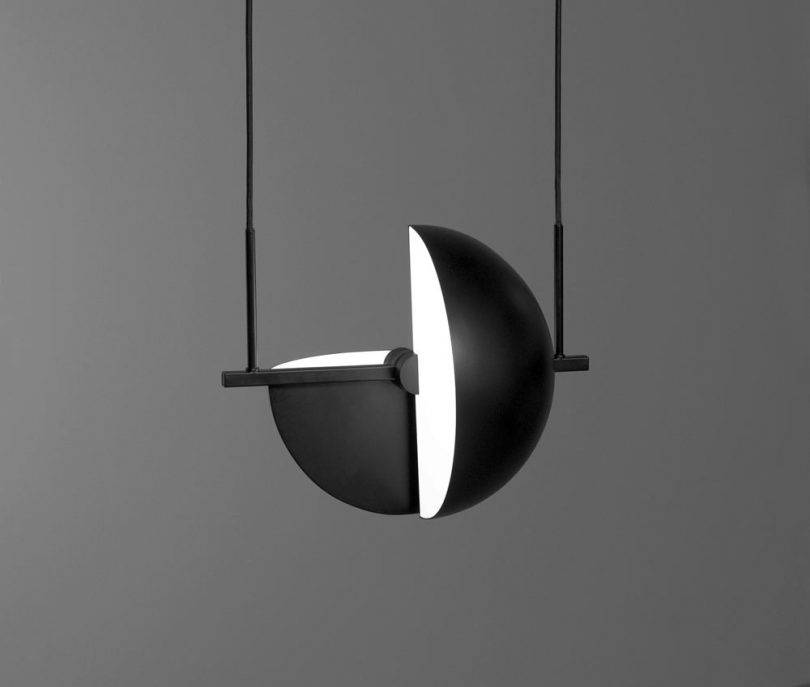 Trapeze Pendant by Jette Scheib for Oblure
A pendant lamp that rotates around much like a trapeze artist does in the circus.
A Brutalist-Inspired Collection by SAVVY Studio and Pablo Limón Design Office
A series of experimental furniture, objects and lighting created from years of inter-studio collaborations.
Monochromatic and Minimalist: The Hotel Mono in Singapore
What\'s black and white and looks good all over" This boutique hotel designed by Spacedge.
Urban Cocoon Is a Compact Apartment in Paris That Gets a Modern Renovation
Urban Cocoon is an impressive 27 square meter studio apartment in Paris that feels much larger than it is.
Art Quarterly No.3.1 from Society6
This edition of Society6\'s art magazine features the first ever issue of Flipside, a themed zine on the flip side of the quarterly!
Williamsburg Combination by General Assembly
A renovation project located in Brooklyn, New York, that combines two apartments into one.
How Ivy Ross Helped Change Google?s Culture of Design
Ivy Ross extols the tension of opposites, the necessity of exploring 127 samples of gray, and why she loves her Panda phone.
#80 by Aggestrup Is Seating That Interacts with You in a New Way
Seating that introduces a level of privacy that\'s often missing from public scenarios as a way to help stay focused.
A Modern Office in Poland with Modular Elements Made of Plywood
A multimedia company in Poland gets new digs with modular furniture elements that can grow with them.
Colorful Outdoor Mattresses That Connect to Each Other
Not your typical range of outdoor seating, this colorful collection is made up of flat cushions that connect together with magnets.
Where I Work: Hans Břlling at Brdr. Krüger
Hans Břlling lets us into his workshop within the Brdr. Krüger\'s offices for a look at his surroundings and his work style.
Matrix: A Light and Bench Built From a Grid Structure by OS & OOS
OS " OOS has designed the Matrix light and bench made from a metal grid system that plays with light.
CARMENES Releases the Numeral Collection by Savage
Numeral is a modular sofa and a series of tables that encourage comfort and well-being.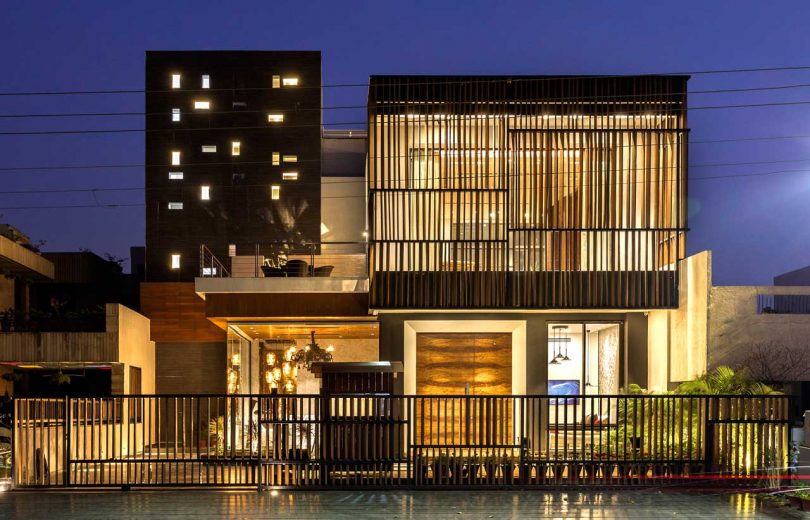 A House in Panchkula with Glass Walls and an Elevated Pool
A modern house in India that features a jaw-dropping, elevated swimming pool with a glass front.
A Colorful, Kiev Apartment with an Indoor Garden by Olha Wood
A Kiev apartment with views and a colorful interior, indoor garden, yoga space, and room enough for two sofa beds.
Samaná: A Joint Collaboration That Celebrates the Ritual of Coffee
This two part collaborative project between José Bermúdez, Vrokka and Fango Studio beautifies the ritual of making coffee.
Modern Lighting by Mitzi: The One Upgrade That Can Change Your Room
At Mitzi by Hudson Valley Lighting, there is a firm belief that how you choose to illuminate your life is key to how you live it.
New Design Jobs on the Design Milk Job Board
New job openings listed on the Design Milk Job Board!
GAN Expands Front-Designed Parquet Collection to Include Poufs
A collaboration between GAN and Front expands to include a trio of Parquet poufs featuring the same geometric patterns as the original rugs.
-------------------------------------